Opioid Initiative
Hope is Dope, a four-part class
Join us as we discover a revolutionary approach to the understanding, treatment, and successful recovery of opioid addiction. We are not winning the war on drugs using fear and negative energy. Hope is Dope offers a fresh and optimistic approach to healing. Using science and easily understood analogies from the text "Hope is Dope" by Steve Treu, this class provides insights into an alternative treatment plan that offers a clear pathway to recovery.
The class is open to those in opioid recovery, family or friends of those that suffer from opioid addiction, support group personnel, treatment providers, educators or concerned community members.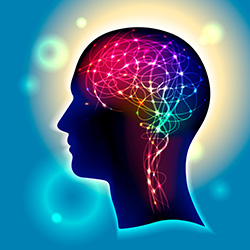 ---
Class 1: It's All in Your Head
The brain is a pharmacy, endorphin hijacking, endorphin hibernation, getting the brain out of debt, crutches in recovery, the jumpstart for the endorphin fix, and the butterfly effect: small can morph into large.
Class 2: A Unified Diversity
Different pathways but same destinations; relativity, energy, observer effect, practice makes perfect, the volcano, the brain's GPS, and waterfall.
Class 3: Just Say Yes
Healing and embracing good habits, the balancing act, the map, and safe spaces.
Class 4: Putting it All Together
Exploring body, mind, and spirit behaviors and actions.
Butler, PA
Four Class Series: September 9, 16, 23 & 30
Location: ANR building, 127 South Main Street, Butler - 6:30-8:30pm
Instructor: Steve Treu
New Castle PA
Four Class Series: October 7, 14, 21, & 28
Location: The Confluence, 214 E. Washington St. New Castle - 6:00-7:30pm
Instructor: Steve Treu
---
Instructor: Steve Treu

Author, Hope is Dope and New Eyes - Licensed Therapist, Quantum Revolution Counseling, Cranberry Township

Learn more about - New Eyes: A unifying Vision of Science and Spirituality
---
Continuing Education Units
For licensed professionals needing CEU's, "Reset Your Brain: Hope is Dope" provides 8 CEU's. Butler County Community College is a Pre-approved Sponsor. Register here.
---
Community Collaborators
BC3 would like to thank the following collaborators that support "Reset Your Brain: Opioid Initiative:
ANR
ART CENTER IN BUTLER
CCO JUBILEE
First Energy
The Confluence in New Castle
Roar Center in Sharon
YMCA